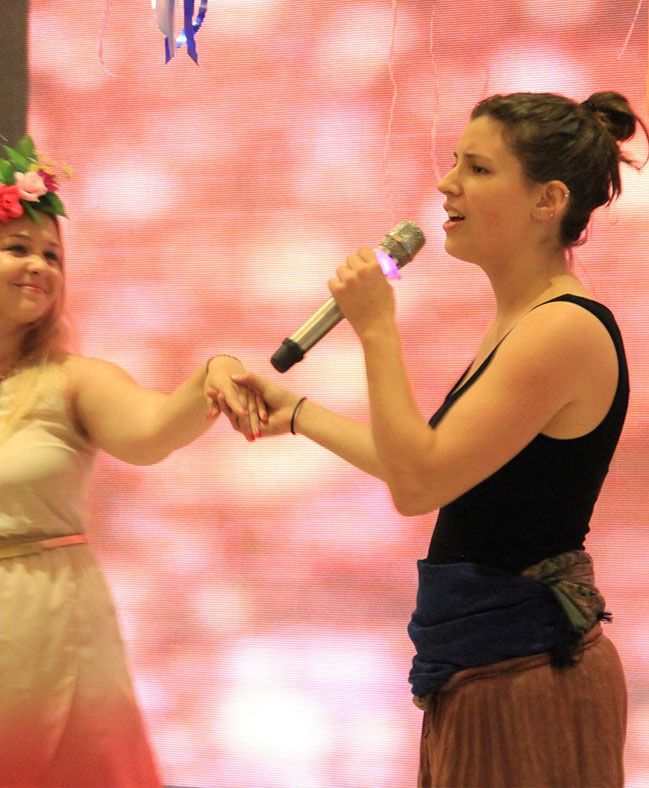 fully immersive Chinese experience
Located in the city center, Keats School is the only immersion Chinese language school in Kunming, China which offers an all-inclusive study and living environment.
Founded in 2004, Keats School now has 60 classrooms, 54 single rooms with private bathrooms, a Keats Cafeteria and a Keats fitness center.
We provide intensive one-on-one Chinese language instruction to overseas students of all ages. Our fully licensed teachers, who speak standard Mandarin and English, are professionally trained and use unique teaching methods, that we have developed in-house based on our over 14 years of experience.
Everyone has a dream, Keats also has a dream. Keats' core value is to make your dream come true, so Keats offers the most affordable immersion Chinese language programs that coming to China to study is no longer a dream. Every student is a milestone to Keats, because we are one step closer to make our dream come true.
OUR UNIQUE TEACHING
METHODOLOGY
VOCABULARY

Pronunciation + Flashcard + Examples

GRAMMAR

Structure + Formula + Examples + Similar Words Differentiation

EXPRESSION

Meaning + Dialogues + Articles + Long Sentences

ONLINE LEARNING PLATFORM

The Chairman's Bao + WeChat

TOPICS

Beginner + Elementary: introduction, conversation, travel, shopping, eating, medical care, etc. Intermediate + Advanced: business, economics, culture, education, technology, law, history, medical, etc

MATERIALS

Speed-up Chinese, Developing Chinese, Boya Chinese, New Practical Chinese Reader, HSK Standard Course, Essential Chinese Published by Keats, materials written by Keats teachers, 100+ Mandarin learning materials
LISTENING

Pinyin + tones correction, one-sentence quiz, dialogues Q&A, short passages Q&A, listen to news/broadcast, watch videos

SPEAKING

20 Flashcard games, role play, sentence making, story retelling, keyword ask and answer, translation, story chains, 1-minute speech, problem description and solution, interview, debate, description based on pictures/videos, unlimited answers, expressions with long sentences and conjunction words

READING

Put in the right order, quick reading in limited time, short passages Q&A, long passages Q&A, news reading

WRITING

Character hand-writing, character typing, write correct sentences, record interviews, write short essays, write long essays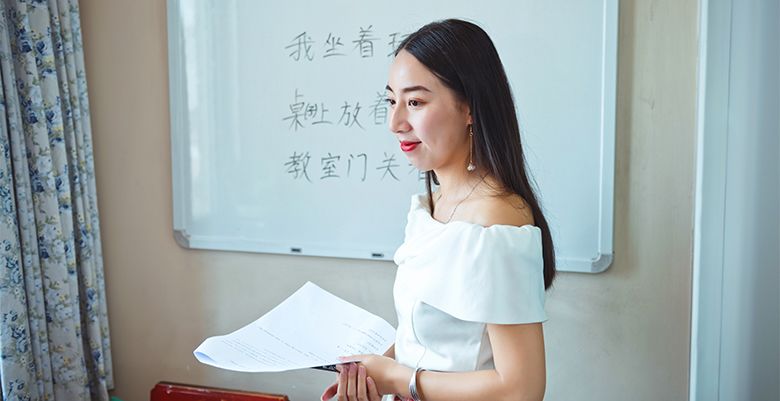 LISTEN

Immediately react to other people's words, be familiar with authentic expressions

READ

Read menus + street signs + directions, understand the difference of similar words, read messages + notes + news
SPEAK

Be able to express yourself, be able to use the correct structures and correct words, be able to communicate with Chinese people and make new friends, be able to make a speech, be able to discuss advanced and professional topics, be able to create your own sentences based on the structures taught

WRITE

Be able to write/type Chinese character, be able to write Chinese sentences, be able to write short essays, be able to write long essays, be able to write formal letters/emails
WHY YOU SHOULD
CHOOSE KEATS?
MEET YOUR FULLY LICENSED TEACHER
MEET YOUR FULLY LICENSED TEACHER
Our teachers, with a strong sense of commitment to your learning, are evaluated by their students and supervisor every week, and this feedback is invaluable to improve Chinese instruction. We are committed to providing our students with the highest possible quality of Mandarin Chinese classes in China.
A GLANCE AT BEAUTIFUL KUNMING
A GLANCE AT BEAUTIFUL KUNMING
Known as the "Spring City," Kunming is home to some of the most pleasant and mildest weather in all of China. A mountain city just north of the tropics, high temperatures average around 21°C (69°F) and lows are typically around 10°C (50°F). Kunming is home to some of the cleanest air and bluest skies in China.
INTERNATIONAL COMMUNITY
The ever-growing Keats community hails from around the world, creating a unique opportunity for many of our students to form life-long connections and friendships while studying here.
Welk Chinese taalprogramma
is geschikt voor jou?
Programma's
Meer dan 7000 studenten

hebben bij Keats gestudeerd