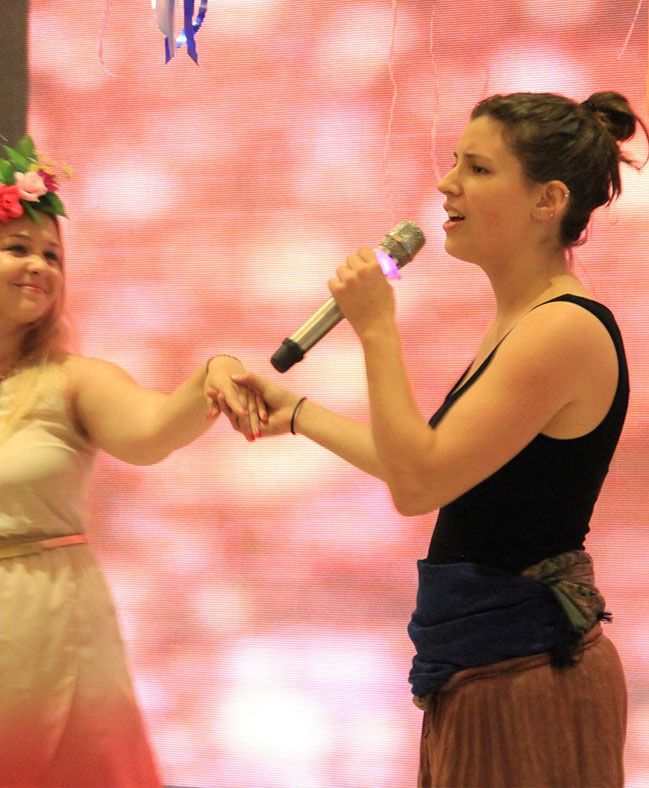 Volledige onderdompeling in Chinese ervaring
Gesitueerd in het stadscentrum, Keats School is de enige Chinese school in Kunming die een allesomvattende ervaring en een all-in studie- en leefomgeving biedt.
Opgericht in 2004, Keats School heeft nu 60 klaslokalen, 54 eenpersoonskamers met privé badkamer, Keats cafeteria en Keats fitness center.
We bieden een-op-een intensieve Chinese taalles aan buitenlandse studenten van alle leeftijden. Onze volledig bevoegde leraren, die Chinees en Engels spreken, zijn professioneel opgeleid en gebruiken unieke lesmethoden, die we intern hebben ontwikkeld gebaseerd op onze ruim 14 jaar ervaring.
Iedereen heeft een droom, en Keats heeft ook een droom. Keats' kernwaarde is om jouw droom uit laten komen, en daarom biedt Keats het meest betaalbare allesomvattende Chinese taalprogramma, waardoor naar China komen om te studeren niet langer een droom hoeft te zijn. Elke student is een mijlpaal voor Keats, omdat we een stap dichter bij het waarmaken van onze droom zijn.
VOCABULAIRE

Uitspraak + Flashcards + Voorbeelden

GRAMMAR

Structuur + Formule + Voorbeelden + Gelijke woorden differentiatie

EXPRESSIE

Betekenis + Gesprekken + Artikelen + Lange zinnen

ONLINE STUDIE PLATFORM

The Chairman's Bao + WeChat

ONDERWERPEN

Beginner + basis: introductie, conversatie, reizen, shopping, eten, medische zorg, etc. Halfgevorderd + gevorderd: business, economie, cultuur, educatie, technologie, wetgeving, geschiedenis, medisch, etc

MATERIALEN

Speed-up Chinese, Developing Chinese, Boya Chinese, New Practical Chinese Reader, HSK Standard Course, Essential Chinese Published by Keats, materials written by Keats teachers, 100+ Chinese lesmaterialen
LISTENING

Pinyin + tones correction, one-sentence quiz, dialogues Q&A, short passages Q&A, listen to news/broadcast, watch videos

SPEAKING

20 Flashcard games, role play, sentence making, story retelling, keyword ask and answer, translation, story chains, 1-minute speech, problem description and solution, interview, debate, description based on pictures/videos, unlimited answers, expressions with long sentences and conjunction words

READING

Put in the right order, quick reading in limited time, short passages Q&A, long passages Q&A, news reading

WRITING

Character hand-writing, character typing, write correct sentences, record interviews, write short essays, write long essays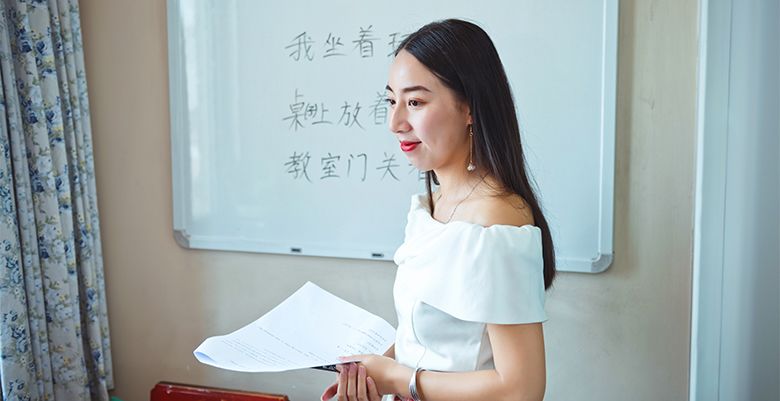 LISTEN

Immediately react to other people's words, be familiar with authentic expressions

READ

Read menus + street signs + directions, understand the difference of similar words, read messages + notes + news
SPEAK

Be able to express yourself, be able to use the correct structures and correct words, be able to communicate with Chinese people and make new friends, be able to make a speech, be able to discuss advanced and professional topics, be able to create your own sentences based on the structures taught

WRITE

Be able to write/type Chinese character, be able to write Chinese sentences, be able to write short essays, be able to write long essays, be able to write formal letters/emails
Waarom zou je
Keats kiezen?
Ben je klaar om de volgende stap in je toekomst te zetten?
Nu toepassen
ONTMOET UW COMPLEET GECERTIFICEERDE DOCENT
ONTMOET UW COMPLEET GECERTIFICEERDE DOCENT
Onze enorm toegewijde leraren worden elke week geëvalueerd door hun studenten en supervisor, en deze feedback is van onschatbare waarde om de Chinese les te verbeteren. We doen er alles aan om onze studenten de hoogst mogelijke kwaliteit Chinese les in China te bieden.
EEN BLIK OP MOOI KUNMING
Kunming staat bekend als "De stad van de eeuwige lente" en heeft het aangenaamste en zachtste weer van heel China. Een bergstad net ten noorden van de tropen, met hoge temperaturen gemiddeld rond de 21 °C en lage temperaturen gewoonlijk rond de 10 °C. Kunming heeft de schoonste lucht en de blauwste hemel in China.
INTERNATIONALE GEMEENSCHAP
INTERNATIONALE GEMEENSCHAP
De steeds groter wordende Keats-gemeenschap komt van over de hele wereld en creëert een unieke kans voor veel van onze studenten, om levenslange connecties te maken en vriendschappen te sluiten terwijl ze hier studeren.
Welk Chinese taalprogramma
is geschikt voor jou?
Programma's
Meer dan 7300 studenten

hebben bij Keats gestudeerd